Industrial scissor lift platforms
With our range of industrial hydraulic scissor lift tables, you can safely elevate up to 3000 kg or 3 tonnes. Choose from a variety of platform sizes or an extensive range of load capacities, safety features or options.

Pallet positioners
Spring loaded pallet positioners (Palifts)
These industrial pallet positioners can hold up to 2000 kg loads, saving you or your staff from strain caused by heavy lifting.
They are built with heavy-duty springs which can be adjusted for an optimum loading and unloading height. This increases the safety and efficiency when palletising goods in warehouses or factories.
The turntable safely rotates the pallets or loads, eliminating the need for awkward twisting and reaching, and therefore reducing the risk of injury.
Ideal for any industry which requires heavy lifting, rotating and moving goods.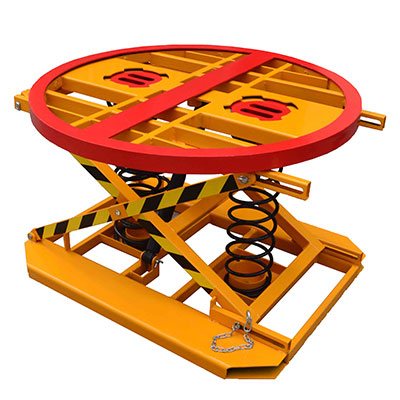 Turntable Palift
Safely lift up to 2000 kg on a 1100 mm diameter platform — mobile palift option available.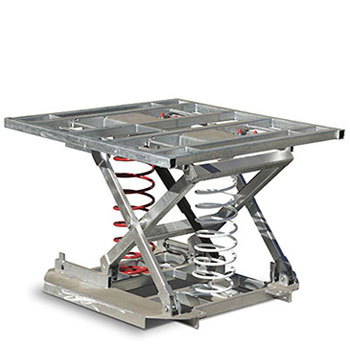 Square Top Palift
Safely lift up to 2000 kg on a 1046 x 1060 mm (L x W) platform.