Contact us

COVID-19 notice
To our VIC customers
Our Victorian branch is OPEN BY APPOINTMENT ONLY
The Victorian showroom and retail sales is closed to the general public as a result of the government's COVID-19 restrictions.
Trade customers (who have an ABN number) are able to visit the showroom by appointment if they need physical assistance purchasing a product that is related to a permitted business operation under the government's published guidelines.
Please call 1300 934 471 or email sales@castors.com.au to make an appointment.
Customers with an appointment MUST WEAR A MASK and must maintain safe distancing (1.5m from others).
Castors and Industrial contact details
Postal address
PO Box 125, Sunshine, Victoria, 3020, Australia
Phone
Email
Fax
+61 7 3807 3935
Opening hours
Please see our opening hours for each store at the locations listed below.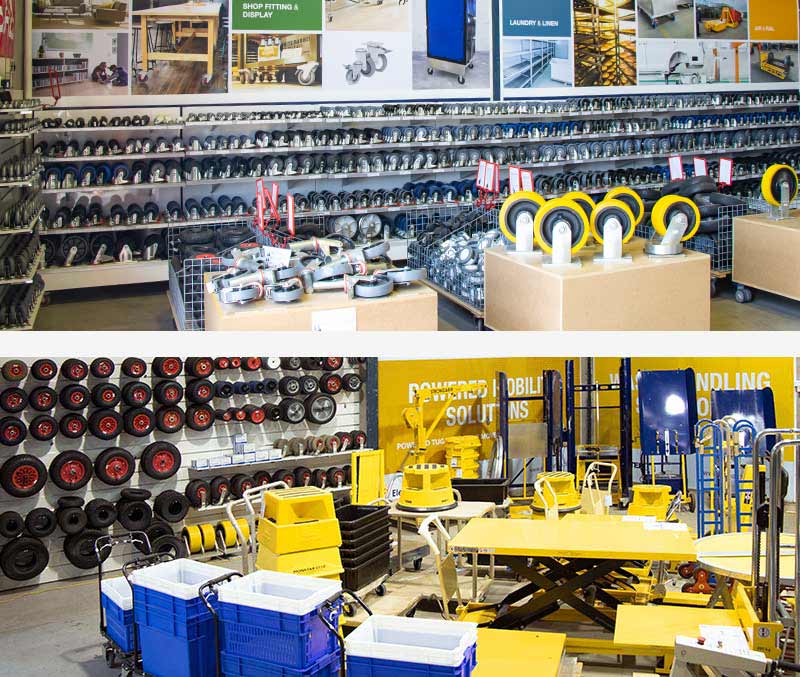 Our showroom locations
Come and visit the Castors and Industrial showroom in Stapylton, Queensland (39 km south of Brisbane), in Sunshine North, Victoria (14 km west of Melbourne) or now at our new store in Silverwater, NSW (18 km west of Sydney).
With a massive range of Australian-made Fallshaw wheels and castors, and a wide variety of materials handling equipment, our knowledgable staff can help you find the right product or solution.
Queensland
Unit 4, 11 Christensen Rd
Stapylton 4207
Queensland, Australia
Opening hours
Monday to Friday: 8.00am–4.30pm
Saturday and Sunday: Closed
Public holidays: Closed
Victoria
2A Ayton Street
Sunshine North 3020
Victoria, Australia
Opening hours
Monday to Friday: 7.30am–4.00pm
Saturday and Sunday: Closed
Public holidays: Closed
New South Wales
66 Derby Street
Silverwater, 2128
New South Wales, Australia
Opening hours
Monday to Friday: 8.30am–4.30pm
Saturday and Sunday: Closed
Public holidays: Closed