Pallet trucks and pallet jacks
Hand pallet trucks for moving heavy pallets
Our range of pallet trucks (also known as pallet jacks) are designed to help you move pallets weighing up to 2500 kg safely and with ease.
Various types and load capacities are available.
Features across the range
Totally sealed hydraulic pump with a slow lowering hand control valve.

Fully adjustable push rod under forks.

Grease fittings at key point.

Powder-coated safety yellow for high visibility and extra protection from wear and tear.

Entry and exit rollers prevent physical exertion of the operator and protect load roller and pallet.

The entry rollers are located on the front edge of each fork to assist in clean pallet entrance and exit.

Three-position control handle, lower, neutral and lift.

Steel construction.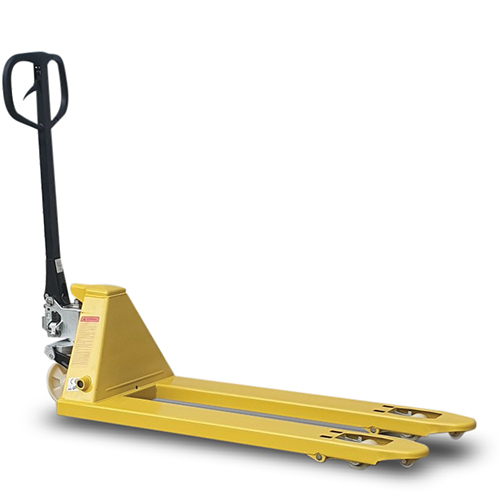 Standard pallet trucks
Safely move up to 2500  kg.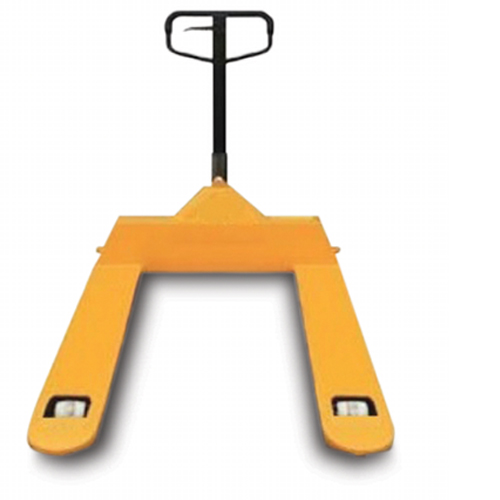 Wide pallet truck
Safely move up to 2500  kg.