Stackable and mobile storage tubs
Heavy duty plastic
If you're looking for mobile storage solutions, then these plastic tubs are the perfect choice. Solid construction and heavy duty, choose from stackable tubs or a mobile food-grade plastic tub on wheels.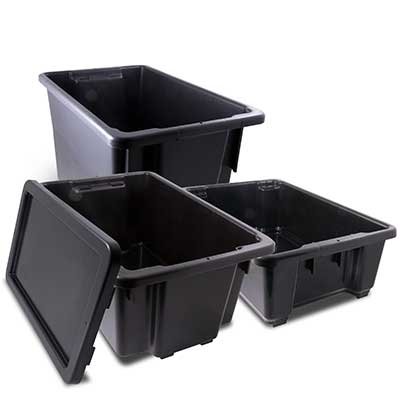 100% recycled black polypropylene available in three sizes: 32, 52 and 68 litre.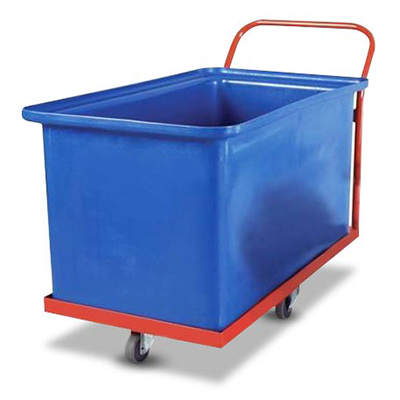 400 litre plastic storage tub with industrial dolly—250kg load capacity.