Poly trolleys and tubs for laundry and linen

Commercial linen/laundry trolleys and plastic tubs on wheels
Take the strain away from transporting bulk laundry or linen exchange.
Our wide range of economic and ergonomic trolleys and tubs are designed for maximum hygiene, while being lightweight and easy to manoeuvre. Suitable for a variety of applications including hospitals, linen service companies, retirement homes, motels and appartments.
Depending on your needs, choose from a variety of sizes and configurations, as well as powered or manual trolleys.
Features and benefits of our poly trolley and tub range
Strong and durable
Lightweight, impact resistant, hygienic—easily cleaned and resistant to chemical and corrosion/rust.
Ergonomic
Easy to manoeuvre and designed to meet OH&S recommendations while reducing injuries from moving heavy loads.
Environmentally friendly
Made from 100% LDPE (low density polyethylene) recycled material and fully recyclable at the end of its life-span.
Quality
3 year warranty on the body and 3 year warranty on the Australian-made Fallshaw castors.
Customisable
A wide range of optional extras are also available, including:
Convenient clipboard holders.

Scissor lift floors.

Shelves can be foamed, PVC or stainless steel.

Hygienic covers or lids.

Forklift frames.

Stainless steel or cut-out handles.
Galvanised or stainless steel trolley chassis.

Tow pack for easier transporting of larger loads.

Drain holes for trolleys needing pressure washing.

Can be made AGV compatible.

Fallshaw castor combinations.

A range of standard or custom colours.
---
The tallboy linen exchange trolley range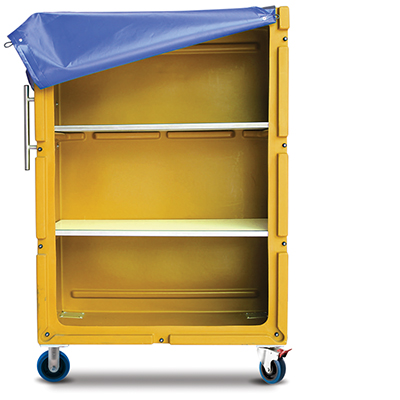 Dimensions: 580/1150/1360 mm
POLYTROLLEY1360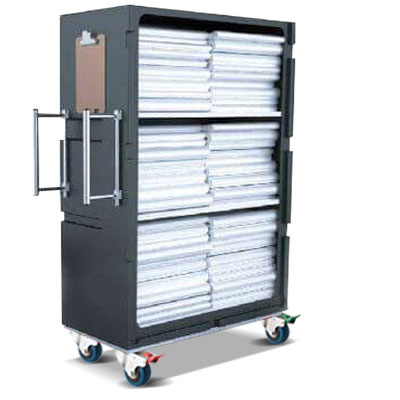 Dimensions: 600/1190/1580 mm
POLYTROLLEY1580
---
The tallboy laundry exchange trolley range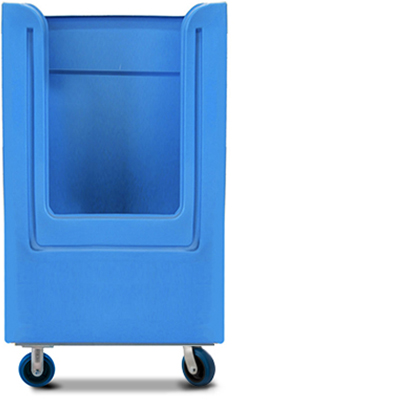 Dimensions: 720/1080/1620 mm
POLYTROLLEY1620
Dimensions: 705/1040/1320 mm
POLYTROLLEY1320
---
The multi-purpose mobile tub range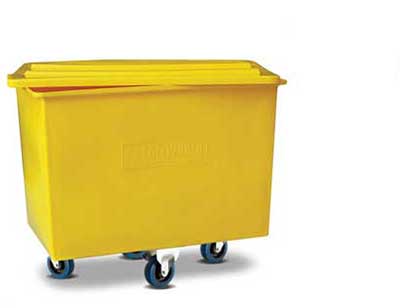 Dimensions: 610/970/630 mm
POLYTUBSMALL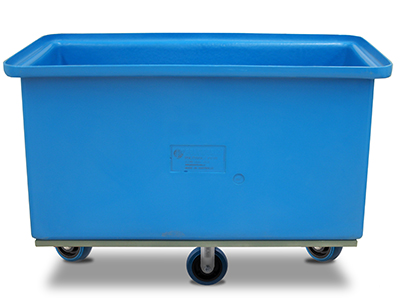 Dimensions: 700/1320/640 mm
POLYTUBMED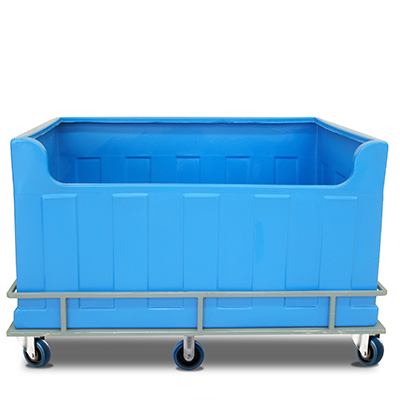 Dimensions: 1000/1510/810 mm
POLYTUBLARGE
---